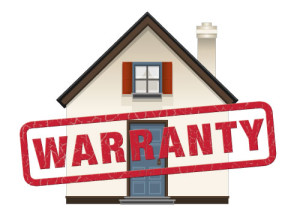 Have you ever wondered what a home warranty is and do you need one? Whether you are buying or selling a house, you do want to consider a home warranty. A home warranty is a one-year service agreement that covers the repair or replacement of many major home appliances and components that typically break down over time. Item covered can include large kitchen appliances, air conditioner, heating, pipes, plumbing, electrical, garage door, pool motor and pump, and so on.
If a covered appliance or component breaks or is not working properly, the home warranty company will send an authorized repairman to your home to fix it. Your total cost is the amount you agreed to when you bought your home warranty. The typical maximum cost to the homeowner is around $75. So, that means that if your air conditioner stops working you can call the home warranty company and make a repair request. They will then schedule the repairman to come out and fix it. No matter the problem, your maximum cost would be $75.
There are several companies that offer home warranties. Some popular ones include First American Home Warranty and American Home Shield. The typical cost are between $300 and $450 per year, and usually depends on what you have covered. You can choose to just cover a few appliances, or you can choose to cover everything you can think of.
If you are buying a home, you definitely want to consider buying a home warranty. This will cover and hidden problems with the home that you and your inspector did not find. And if you are selling a home, you may want to consider buying a one-year home warranty for the buyer. This incentive could help close the deal during your negotiations.
For more information about home warranties, contact real estate broker and attorney at law David Dowell by phone/text at (407) 864-2265, by email at david@PanAmOrlando.com, or visit us online at www.PanAmOrlando.com.