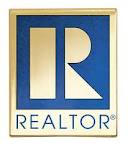 Who is the best realtor in Orlando? That obviously is a very complex question and the answer depends on what the home buyer or seller is looking for. With thousands of realtors in Orlando and the Central Florida area, the prospective home buyer or seller has many options. However, we have determined that the best realtors share certain qualities and characteristics that distinguish them from the rest. If you are thinking to
buy or sell a home or real estate in Orlando
, here are some things that you should look for in a realtor. Only after considering these factors can one determine who is the best Orlando realtor for him or her. And do not ever be afraid to ask questions. The "best realtor in Orlando" will always be honest with you.
1.  Knowledge of the neighborhood
- The Orlando real estate market is too big and diverse for any one realtor to be knowledgeable about each and every part of it. If you're thinking about buying, selling or renting a home in the Orlando area, then you need a licensed realtor who has extensive knowledge and experience in the area where you are planning on buying, selling or renting a home.
2.
Negotiation skills
- An experienced realtor will negotiate a much higher price than their fee takes away and will reduce the stress of buying or selling your home.
3.
Willingness and ability to market your home
- All too often, a realtor who represents a seller of an Orlando home will list the home for sale on the MLS system and then do nothing else to sell the home. A good realtor will also actively market the home for sale.
Marketing the home
includes brochures, flyers, open houses, listing in local publications, speaking with other realtors, and so on.
4. 
Legal skills
- Buying or selling a home in Orlando can include a myriad of legal forms and procedures. Although your Orlando realtor is not required to know all the laws associated with buying or selling a house, you may want to work with a realtor who is also trained as an attorney. Having a
realtor who is also an attorney at law
could greatly aid you as you search for your home or real estate in Orlando.
5.
Honesty and Integrity
- A good realtor will always be honest with you and put your interests above his or hers, even if that means encouraging you to not use that realtor. The best Orlando realtor is a professional and will always act like one. As you can see, it would be nearly impossible to determine who is the best Orlando realtor. However, by asking the right questions one can quickly learn who is a very good realtor for them. Your real estate and legal team at
YourOrlandoRealty.com
take these factors very seriously and are proud to call themselves one of the "Best Orlando Realtors".