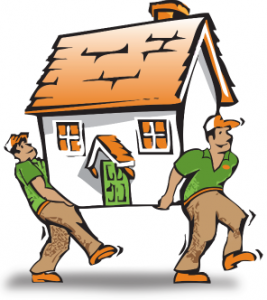 So you are ready to move to the City Beautiful? Welcome to Orlando! People have many reasons for moving to
Orlando
, including the sunny skies, the golf courses, the outdoor activities, the dining and entertainment choices, diverse culture and interesting employment opportunities. No matter what the reason is behind the move, everyone runs into the same logistical challenges. This article pulls together a variety of resources to help you bypass the red tape and get your new life off to a smooth start.
Neighborhood
Most likely, your first priority is choosing a place to live. Whether you plan to rent an apartment or purchase a home, your search for a home is probably best started by selecting a neighborhood. Where you live may depend on where you are going to work. Otherwise, you may just be drawn to a specific part of Orlando.
Windermere
is known for the upscale mansions and homes to celebrities.
Dr. Phillips
is known as an upscale residential and entertainment area, close to the tourist corridor.
Celebration
is Disney's planned community with a combination of homes, business and entertainment.
Lake Nona
is the newest of Orlando's upscale neighborhoods which is now the new home of Medical City, an enormous complex of medical facilities which will bring in thousands of high paying jobs and residents. Please visit the communities section at our website
www.YourOrlandoRealty.com
to get a better idea of the communities and neighborhoods in the Orlando area.
Housing
Once you've selected an area or two, take a look at our
MLS search engine
to locate homes with the specific details that interest you. This will give you a great idea as to what homes in your preferred neighborhoods, with your specific criteria, are selling for. You then can contact Orlando's premier real estate and legal team to help you view and purchase the Orlando home of your dreams. Moving to Orlando does not have to be difficult and we at YourOrlandoRealty.com try to make it as enjoyable and stress-free as possible.
Utilities
In Orlando, your electric power will be provided by either Orlando Utilities Commission (407-423-9018), Kissimmee Utility Authority (407-933-9800) or Progress Energy (407-629-1010). Water service is normally provided by your local city. Because of so many people using cell phones these days, along with phone service provided by cable providers, there are not a lot of big companies providing home phone service any more. However, AT&T is still probably the largest provider in Orlando. The primary cable company in Orlando is Brighthouse cable (866-309-EASY). DIRECTV and Dish Network are also popular satellite TV companies.
Employment
Unless you moved to Orlando with a job offer in hand, your next concern will probably be finding gainful employment in our beautiful city. For this, we would encourage you to visit sites such as
www.orlandojobs.com
,
www.orlandosentinel.com
and
www.craigslist.com
.
Transportation
Once you've selected a job or school, you're going to need a way to get there. Orlando is a city widely spread out so you will definitely need a car. It is not a city where you typically can walk from your home to work and play. However, Orlando offers a wonderful city-wide bus service called Lynx. If you're going to drive, you'll need to obtain a Florida Driver's License and register your vehicle with Florida tags.Florida law requires that you get a Florida drivers license within 30 days of becoming a resident of Florida. You are a resident if you do one of the following:
 Accept employment
Enroll your children in a Florida public school
 Register to Vote
 File for a homestead exemption
 Reside in Florida for more than six consecutive months
We hope this information will help as you move to Orlando. For any further questions or help in your moving to Orlando adventure, feel free to call us at 407-864-2551, or visit us at
www.YourOrlandoRealty.com
and we will try to put you in touch with the appropriate information sources.