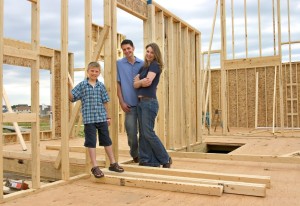 Forbes magazine recently released its list of the fastest growing cities in the United States. Orlando came in second, with six of the top 10 fastest growing cities being in Florida. What a great time for us to buy or sell! The official top 10 list is:
Cape Coral/Ft. Myers, FL
Orlando/Kissimmee, F
Provo, UT
Daytona Beach/Deltona, FL
Jacksonville, FL
Sarasota/Bradenton, FL
Seattle, WA
Tampa/St. Pete, FL
Portland, OR
Salt Lake City, UT
Orlando's home price growth for 2016 was 9.52%, and is projected to have a growth rate of 8.64% in 2017. So what does that mean for us? Well, if you are considering buying a home, now is the time. Buying now could give you the opportunity for increases in your new home's value in the near future. And if you already own, you home's value is probably at its highest value in many years. So selling could be beneficial to you as well. Either way, we all benefit when the real estate market is active and values are increasing. As home values go up and transactions take place, more people are buying appliances, yard tools, grills, and so on. More handy men have work. This means people have more money to spend in restaurants and stores, thereby benefitting servers, stock boys, and more. Also, the county collects more property taxes in order to provide all of us with better police and fire services and other benefits. For your
FREE
Buyer book or Seller book, please go to
www.FreePropertyGuides.com
. They're all free and there's no obligation. For more general information on buying or selling, please contact real estate broker and real estate attorney, David Dowell, by phone/text at (407) 864-2265, or by email at david@PanAmOrlando.com, or visit us online at
www.PanAmOrlando.com
.