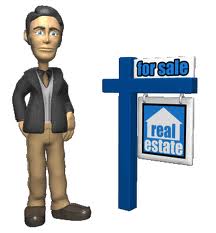 Are you looking for an Orlando real estate company? There are hundreds, if not thousands, of real estate companies in Orlando and the Central Florida area. Finding just one Orlando real estate company to work with you in your quest to buy or sell an Orlando home can be difficult. We understand that there are many good real estate companies that you can work with, and we appreciate very much those of you who have chosen to allow us to assist you in your search to buy or sell your Orlando homes.
We at YourOrlandoRealty.com are a part of La Rosa Realty in Celebration, Florida – an Orlando Real Estate Company with nearly 300 real estate agents located throughout Florida and New York. We believe that honesty and integrity are every bit as important as possessing the skills to market a house or to negotiate a purchase or sale price. When you contact us, you are assured that confidentiality is also one of our top priorities.
We are also a licensed attorney at law, who can assist and advise you on any issue that comes up regarding the legal process of trying to close the transaction. Real estate transactions never seem to go as smooth as one wishes, that's why we are available to you with this service.
We are also an Orlando real estate company that provides you with one of the most advanced real estate websites out there. Our powerful search engine will allow you to search for any home or real estate for sale in the Orlando and Central Florida area. You have the ability to use any number of parameters to help with your search.
So we do hope that the next time you think of an Orlando real estate company, you will think of YourOrlandoRealty.com. Please browse through our website to look at all the Orlando homes for sale. At any time during the process, if you have any questions about the Orlando homes for sale, or about the real estate market in general, please contact us for assistance.