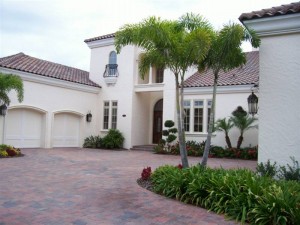 One of the things that keep bringing people back to
Orlando
is the fact that it is a premier destination for those who desire to live the laid back lifestyle and relax in an exciting environment that makes it easy to do so - golf, sunshine, fishing, shopping, dining. Orlando has it all. And the fact that Orlando is the top tourist destination in the world with world class entertainment and amenities makes it an even more enjoyable location as people are always eager to be surrounded by so much fun and excitement. With all of this, it's easy to see why people from all over the world are choosing to purchase Orlando homes and call Orlando their home. Those looking for
Orlando homes for sale
are not just the "snow birds" from up north trying to escape the cold weather and gloom, but ever increasingly include those from around the world that are looking to the Orlando real estate market to call home. No matter what the reason, those looking into potential Orlando real estate options are wanting to call Orlando home. But before calling Orlando home, people will want to consider what their options are on the Orlando real estate market. The real estate crash that affected the country recently also hit Orlando hard. However, most see the downtrend as being over and the market finally stabilized. In fact, many believe that the market is now heading back up here in Orlando. But due to the fact that the recent crash had forced property prices down across the entire Orlando area, this has allowed more people to have the financial power to acquire Orlando real estate than ever before. And that's not the only reason. The Orlando economy has continued to grow and it's future is brighter than ever. The Orlando real estate market is thriving once again. There are still countless bargains in the Orlando market - low-priced homes,
short sales
,
foreclosures
, and other. But Orlando also has a full selection of some of the most beautiful homes in the world. From golf course homes to
waterfront homes
to gated communities to the old-world neighborhoods, Orlando offers homes in every style for every person. Enjoy the Orlando real estate market today. It may never be a better time to purchase a home. Please
contact us
today with any questions you have.