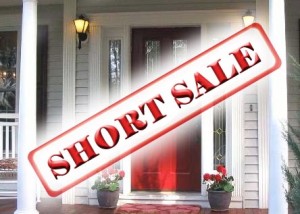 Short sales are becoming even more common due to the huge increase in the number of foreclosures which are having an effect on home values across the nation. Due to the current sub-prime and anticipation of the more ARM resets, many people are considering short sales but are not clear on the short sale process and how it works. A short sale
is a process which allows the home owner to sell the home for less than what is owed on the mortgage loan and allows the seller to avoid having their credit score hit with a foreclosure penalty. Although there is still a penalty given for short sales, the time to buy a home is shortened with a short sale versus a foreclosure home. A foreclosure can stay on your credit report for up to 10 years while a short sale can range 3 to 5 years.
The Short Sale Process for Buyers
Hire a real estate agent to protect your best interests, especially when dealing with short sales.
Search for short sale properties. Your real estate agent can assist you with this process.
Make an offer on a short sale property and include a short sale addendum which allows you to back out prior to and after a lender has sent written approval of the short sale. This way you can continue looking at homes if the short sale is taking too long or you can back out at any time if something better comes onto the the MLS. Having a real estate agent that is a also a licensed attorney can greatly benefit you in this process.
Make escrow to start AFTER the lender has submitted written approval to your real estate agent before getting your earnest money tied up in possibly many months into a limbo account.
Get an appraisal and home inspection AFTER the lender has approved your offer.
Tips
Many short sales fail because the mortgage company is unfamiliar with the local market. Don't expect a quick answer as they research the comparable home sales.
The lender may request the real estate agents to reduce their commissions to minimize costs.
The lender may demand the seller to sign a promissory note to pay back the short sale. If the seller refuses, it may sour the deal.
The mortgage company does not want to own the property, that's the last thing they want to do.
Make sure to include an escape provision if the short sale process takes longer than you want or a better property comes along.
More more detailed information on the short sale process, or to speak with one of our Reator/Attorneys, please
contact us
today or visit
www.YourOrlandoRealty.com
.