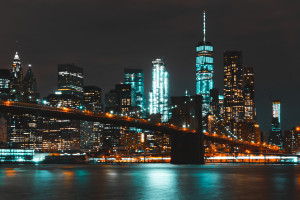 I'm happy to announce that I am now a licensed real estate broker in the state of New York. I have opened an office on West 57th Street in Manhattan and am now working with buyers and sellers there.
I have been fortunate to partner with a Chinese National and a Wall Street financier to be able to provide quality services for New York real estate buyers and sellers. In phase one of our new business we are catering to Chinese investors looking to invest in New York real estate. Soon, we will be bringing these investors to Florida to buy a piece of the vacation capital of the world.
We may also have opportunities for real estate agents in both New York and Florida. If interested, please contact us. Or, if you have any interest in New York real estate, please fee free to contact me, Broker and Attorney David Dowell, by phone/text at (407) 864-2265, by email at david@PanAmOrlando.com, or visit me online at www.PanAmOrlando.com.