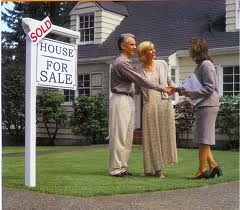 Are you looking for a home for sale in Orlando, Florida, or the Central Florida area? If so, then your search should start with a qualified Orlando real estate agent.
Buyers of homes often ask why they should even have a real estate agent working for them. There are several reasons. First, there is no cost to a buyer of a home to have a real estate agent representing them. The buyer pays nothing. The seller is the one who pays for all real estate commissions, both buyer and seller! If the buyer purchases a home, then the seller pays for the buyer's agent commission. And if the prospective buyer never purchases anything, then there still is no cost to the prospective buyer. In essence, it's like receiving free professional services.
Second, a real estate agent is skilled in the art of real estate negotiations and will likely be able to negotiate a lower sale price for the home. Additionally, an Orlando real estate agent has special knowledge of the Orlando and Central Florida real estate market and is positioned to advise the buyer of facts and laws that the buyer may not otherwise see.
Sellers of homes also frequently ask why they should hire a real estate agent to assist them with selling their Orlando home. Many believe that they can sell the home themselves and save on real estate agent commissions. What they are really trying to accomplish is to put as much money in their pockets at the completion of the sale.
However, without the aid of an Orlando real estate agent, it is much more difficult to sell the home. And the time it takes to do so could be excruciating. A skilled Orlando real estate agent will have the knowledge and tools to market the home for sale to more people in the best way possible. From MLS listings, websites, open houses, printed ads other real estate agent networking, etc., the Orlando real estate agent is much better suited to sell the home quicker and easier. Also, the agent typically will get a higher sale price for the home, more than enough to make up for any sales commissions spent. So, if the bottom line to a seller of a home is to put as much money in his or her pocket as possible, in the shortest time possible, the that seller will want to hire an Orlando real estate agent.
There are many real estate agents in Orlando and the Central Florida area. Given this large volume, it can be difficult choosing the right Orlando real estate agent for you. We at YourOrlandoRealty.com are proud to call ourselves Orlando's premier real estate and legal team. Not only do we have skilled real estate agents to assist you in buying or selling your Orlando area home, but we also have a licensed attorney at law to help guide you through the process and to answer any real estate questions you may have – at no additional cost.
If you are ready to buy or sell a home in Orlando or Central Florida, please contact us today.