Are you looking for a vacation home near the Walt Disney World Resort? Looking for a primary home near Disney? On these pages you can learn about the various communities surrounding the Disney resort that are used for vacation homes and permanent homes by people throughout the world. The Walt Disney World Resort is located in the far southwest corner of Orlando, Florida. Once a sparse area of fields and orange groves, this area has now become one of the most sought after vacation destinations in the world. New home communities and world-class golf courses are being built faster than can be imagined and the opportunities to invest in this area are endless. The majority of homes in this area are used as vacation homes - homes that are rented out to tourists and guests on a short-term basis. Despite the large number of hotel rooms in Orlando, more and more tourists are choosing to rent beautiful homes for their short-term stay in Central Florida. From a 3 bedroom home to a 10 bedroom home, the choices are endless. And with the trend of so many families traveling together, a 10 bedroom home is not uncommon. With a local property management company leasing and taking care of your property while you are away, you may only need to rent it for half of the year to "break even".

We at Pan Am Real Estate focus on aiding our clients to buy and sell homes in the Walt Disney World area. In addition to being a Realtor, our principal, David Dowell, is an Attorney at Law, focusing on real estate matters. David has nearly 15 years' experience in this field and is available to answer any questions you have throughout the home search and purchase process. General legal advice is always complimentary to our real estate clients. So please take a moment to browse through our site to get a better understanding of the communities around Disney. Once you have done so, please contact us by phone at (407) 864-2265, or by email at
info@PanAmOrlando.com
, so that we can discuss in more detail your needs and the opportunities that are available to you.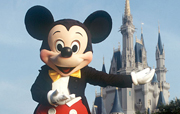 Mix business with pleasure with your very own vacation home near Disney World and other attractions.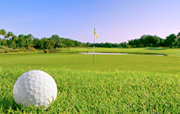 What could be better than the relaxing views of the beautiful fairway from your balcony?