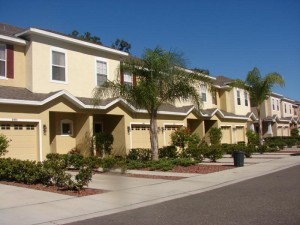 Looking for a condo or townhome in Windermere. Florida? You're not alone. Not everyone is looking for the expensive estate sized home in the Windermere area. Despite being home to arguably the most expensive houses and gated communities in all of Florida, not everyone even wants a single family home. Condos and townhomes are becoming ever more popular in Windermere and the selection has increased significantly over just the past 3 years. Previously only having a couple of different townhome complexes to choose from, Windermere has seen a boom in this market over the past few years. Most people enjoy the quite, peaceful lifestyle that Windermere offers, nestled among the chain of lakes, the world class golf courses, and its proximity to Walt Disney World. Now people can call Windermere home without breaking the bank. And while the traditional Windermere activity surrounded the charming main street area and shops, the area known as west Windermere has exploded with not only new homes, townhomes and condos, but shopping, restaurants and other activities as well. Some of the choices you will have are:
Carrington Townhomes
Lakeside Village Townhomes
Newbury Park Townhomes
Lake Buden Townhomes
Merrick Landing Townhomes Summerport Townhomes put my link here
Oasis Cove Condominiums
Lake Reams Townhomes
If you would like to see which condos and townhomes are currently available in Windermere, please
click here
. For any further information please feel free to visit us at
www.PanAmOrlando.com
.