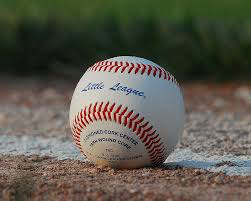 Little League baseball is back! After taking its summer break, Windermere Little League is getting ready to start its fall season. For those youngsters who are ready to to get their bats and gloves out, it's almost time to play ball.
Windermere Little League, like most local little leagues, has two seasons per year. – spring and fall. All baseball games in Windermere are played at the fields at Bailey Park, at the corner of Roberson Road and Windermere Road. Bailey Park is an amazing facility with 6 playing fields, batting cages, concession stand, sheltered pavilions, and more. The girls will play their softball games at Windermere Fields, on Maguire Road.
For any returning player, registration for the fall league can be done online at www.WindermereLL.org. For those new to the league, registration can be done in person at Bailey Park starting on Saturday, August 5th. If you register in person at the fields, you will have the opportunity for your child to try on uniforms to determine his/her exact size. Opening day ceremonies, and first games, will start on September 16th.
Please register your child for this amazing league. I not only have my two boys in the league, but I am fortunate enough to have been a coach in the league for the past two seasons. I am also a proud member of the Windermere Little League Board of Directors and would be happy to answer any questions you have about the league. The Board does an amazing job organizing the fields, games and players. You can contact me, David Dowell, by phone/text at (407) 864-2265, or by email at david@PanAmOrlando.com.
Play ball!