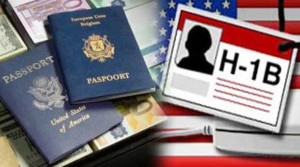 The United States welcomes thousands of foreign workers in multiple occupations or employment categories every year. Some workers are only here temporarily, while others can stay and work permanently. All foreign workers must first obtain permission to work legally in the United States. There are many different categories and types of work visas and each has different requirements, conditions and authorized periods of stay. It is important that you understand the specific terms of your visa category, as any violation could result in removal or denial of future re-entry into the United States. As a general rule, most work visas can be broken down into two categories – temporary and permanent.
Temporary (Nonimmigrant) Worker
A temporary worker is an individual seeking to enter the United States temporarily for a specific purpose. Nonimmigrants enter the United States for a temporary period of time, and once in the United States, are restricted to the activity or reason for which their nonimmigrant visa was issued. The most common visas are as follows: E-1 treaty Trader E-2 Treaty Investor H-1B Workers in a specialty occupation H-2 Temporary or seasonal workers L-1 Intracompany transferees O-1 Persons with extraordinary ability P-1 Internationally recognized athletes and entertainers TN NAFTA temporary professionals
Permanent (Immigrant) Worker
A permanent worker is an individual who is authorized to live and work permanently in the United States. The most common categories are as follows: EB-1 Persons of extraordinary ability in the sciences, arts, education, business, or athletics EB-2 Persons who are members of the professions holding advanced degrees EB-3 Professionals and skilled workers EB-4 Special Immigrants, which includes certain religious workers and employees of U.S. foreign service posts EB-5 Business investors who invest $1 million or $500,000 in a commercial enterprise To stay updated on current USCIS issues or for more information on United States work visas, please visit Central Florida's premier real estate & legal team at
www.PanAmOrlando.com
, or call us at (407) 864-2265.