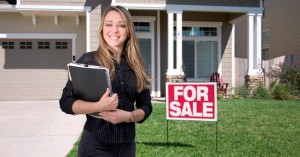 Are you a licensed real estate agent? Pan Am Real Estate is now accepting new agents into our company. We have welcomed four new agents in the past week! Pan Am's broker and owner is a real estate attorney who has practiced real estate law for over 14 years. Our agents always have access to our broker/attorney for assistance with their real estate questions.
We don't maintain an office where you have to come in and report to. You are an independent contractor who will be in business for yourself - and we will be there to help. So you can work from your home - or car! Marketing is a big part of what we do and we will work with you to help you prospect and obtain leads. Most big companies provide marketing assistance by giving monthly speeches to the group, or show you where to find videos online. And if you want personal coaching you normally need to pay a monthly fee. Times are changing. We always provide personal guidance and are available to help in any way we can.
Also, it doesn't matter if you are a member of the local Realtor Board/MLS or not. We can set you up so that you legally pay no Board fees if you are not ready to do so at this time.
And did I mention there are no monthly fees? You will never pay a fee to be an agent with our company. So, if you sell properties full time, you will do great with us and keep most of your commissions. And if you just want to hang your license and only do a transaction if and when that opportunity comes up, you are welcome as well and it won't cost you anything.
For further info on opportunities with Pan Am Real Estate, please contact Real Estate Broker and Attorney at Law David Dowell by phone/text at (407) 864-2265, by email at david@PanAmOrlando.com, or visit us online at www.PanAmOrlando.com.