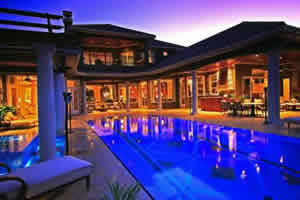 Orlando and Central Florida have some of the most beautiful, upscale luxury homes in the entire country. These glamorous and elegant estates abound throughout the Central Florida area. With so many luxury homes in Central Florida to choose from, it can be difficult knowing where to start. Unlike many cities that have luxury homes in just one or two parts of town, luxury homes in Orlando and Central Florida can seemingly be found in every community – from Lake Mary to Winter Park to Windermere to Lake Nona to Dr. Phillips to Celebration to Downtown Orlando.
And these beautiful Central Florida luxury homes come in many different types and settings – golf course, waterfront, gated, un-gated, custom, semi-custom, mediterranean, colonial, and more. Many luxury homes can be found in the quiet corners of Central Florida with very little attention ever given to them. Other luxury homes in Central Florida can be found in world-renown neighborhoods with famous celebrities and athletes counted among their residents. In fact, the Central Florida neighborhoods of Isleworth and Lake Nona are considered by many to be among the most revered luxury home communities in the entire world.
Whatever type of luxury homes you are seeking in Central Florida, you need to start with a good website search engine and a good Central Florida area real estate agent. The powerful search engine at YourOrlandoRealty.com can be customized to aid your search to the specific features and locations you desire. Once you get an idea as to what's available, our knowledgeable real estate agents can help you from there. Not only are the real estate agents at YourOrlandoRealty.com  knowledgeable about the luxury homes of Central Florida, but we also have a licensed Florida attorney ready to walk with you through the process. Buying an Orlando area luxury home can be a complicated legal transaction and closing – make sure you are being advised by competent professionals.
For more information on luxury homes in Central Florida please contact us today.