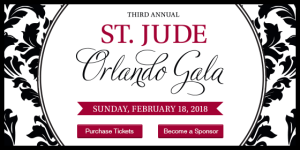 The St. Jude Children's Research Hospital is a pediatric treatment and research facility focused on children's catastrophic diseases. There are no costs charged to the kids to be treated at the hospital. It is located in Memphis, Tennessee, and is a nonprofit medical corporation.
Research at St. Jude has completely changed how doctors treat children with cancer and other catastrophic illnesses. Since St. Jude was established, the survival rate for acute lymphoblastic leukemia, the most common type of childhood cancer, has increased from 4 percent in 1962 to 94 percent today. During this time, the overall survival rate for childhood cancers has risen from 20 percent to 80 percent. St. Jude has treated children from across the United States and from more than 70 countries. Doctors across the world consult with St. Jude on their toughest cases. Also, St. Jude has an International Outreach Program to improve the survival rates of children with catastrophic illnesses worldwide through the transfer of knowledge, technology and organizational skills.
St. Jude needs your support in order to continue helping the kids. Please consider donating anything you can to help this cause. You are also invited to join friends for the third annual St. Jude Orlando Gala, benefiting the lifesaving mission of St. Jude Children's Research Hospital. Enjoy cocktails, dinner and a live and silent auction. Guests will be inspired by a St. Jude patient speaker, and will end the night with dancing and live entertainment. All proceeds from this gala further the St. Jude mission – finding cures and saving children.
For more information on how to support the St. Jude Children's Research Hospital or the upcoming St. Jude Orlando Gala, please visit www.stjude.org or contact real estate broker and real estate attorney, David Dowell, by phone/text at (407) 864-2265, or by email at david@PanAmOrlando.com