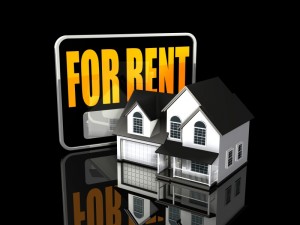 With the downturn in the housing market over the past few years, in Orlando and all parts of the country, many people considered renting a home to be a better option than buying a home. However, the turnaround in the housing market, and the corresponding thinking of those looking for a new home, has changed dramatically. Here is a great article that was recently published by the Florida Realtors that really drives this point home.
"
WASHINGTON – March 27, 2012 – Fannie Mae's latest quarterly National Housing Survey focuses on the homeownership aspirations of Americans. Despite the recent housing crisis, most Americans continue to believe that homeownership is better than renting. And while Fannie Mae's data finds that financial constraints and employment concerns may be keeping potential homebuyers on the sidelines, that could change. As employment picks up and the economy grows stronger, stabilizing home prices may entice Americans to buy a home in coming years.
Findings
Across all education levels, Americans say owning makes more sense than renting. This belief is held consistently across all demographic groups.
• Nearly two-thirds of current renters say that they will buy a house at some point in the future.
Non-financial factors, such as safety and quality of local schools, continue to be the top reasons   for buying a home across all income groups.
African-Americans and Hispanics are more likely to cite various benefits to homeownership, such as buying a home as a way to build wealth, as a symbol of success and civic benefits.
"In spite of the impact of the housing crisis on home values and homeownership rates across the country, Americans by and large still hope to become homeowners," says Doug Duncan, vice president and chief economist of Fannie Mae. "A point of concern for the industry is that some consumers find the mortgage shopping process difficult to navigate. If potential homeowners avoid the process because they believe it to be too complex, we will likely see a continued impact on homeownership rates." Overall, certain groups (renters, those with lower levels of education, people with lower incomes, African-Americans and Hispanics) cite potential difficulties in getting a mortgage. Renters today are most likely to cite poor credit, complexity of the loan process and bad economic times as major reasons not to buy a home.
Financing problems
Renters are consistently more likely than mortgage borrowers to think it would be difficult for them to get a home, and say financial reasons are the major reason they have not bought a home.
African-Americans and Hispanics are more likely to indicate that getting a mortgage is difficult, regardless of income level. They're also more likely to cite bad economic times and the complexity of the mortgage process as major reasons not to buy a home.
Groups with lower levels of education are more likely to say it would be difficult for them to get a mortgage than groups with higher levels of education.
Hispanics are less confident than other groups about receiving information they need to choose the right mortgage.
Moreover, attitudes about homeownership as an investment, financial constraints and mortgage accessibility may mean that more Americans choose not to act on their aspiration for homeownership, thus potentially leading to lower homeownership rates.
Homeownership as an investment
The margin of Americans believing homeownership has the highest investment potential has declined over the past several years.
At the same time, the perceived safety of owning a home as an investment has trended downward, reaching a low of 63 percent in the fourth quarter of 2011.
In turn, groups with higher levels of education and higher incomes are more likely to think buying a home is a safe investment."
If you would like some more information about the current real estate market, please contact your premier real estate and legal team at
YourOrlandoRealty.com
for more information.