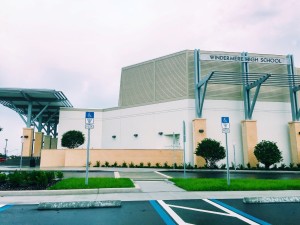 Looking for info on schools in Windermere, Florida? If you have kids under age 18 this may be an important piece of information you will need before considering buying a home in Windermere.
Windermere is an incorporated town on the southwest side of Orlando – just north of the Walt Disney World Resort. This small bedroom community is home to some of the most beautiful houses, neighborhoods, and golf courses in the United States, and there are 5 elementary schools, one private preparatory school and one new high school within the Windermere area. And they are all excellent schools!
The five elementary schools are Lake Whitney Elementary School, Windermere Elementary School, Sunset Park Elementary School, Bay Lake Elementary School and – each part of the Orange County Public Schools system.
Lake Whitney Elementary School
1351 Windermere Road
Winter Garden, FL 34787
(407) 877-8888
Windermere Elementary School
11125 Park Avenue
Windermere, Florida 34786
(407) 876-7520
Sunset Park Elementary School
12050 Overstreet Rd
Windermere, FL 34786
(407) 905-3724
Bay Lake Elementary School
12005 Silverlake Park Dr.
Windermere, FL 34786
(407) 217-7960
Keene's Crossing Elementary School
5240 Keenes Pheasant Dr.
Windermere, FL 34786
(407) 654-1351
Windermere also is home to the Windermere Preparatory School – a private college preparatory school for grades one through twelve. WPS is a member of the Meritas Family of Schools and is located on a 48 acre campus on the west side of Windermere. It draws students from all religious, ethnic and international backgrounds and enjoys a truly diverse, multicultural academic community committed to the common goal of academic excellence.
For the older kids, Orange County has just completed the brand new Windermere High School, opened in August 2017. This beautiful 66 acre campus sits on the westside of Windermere on Highway 535 near Summerport.
If you need any further information about public schools in Windermere, Florida, you should contact the Orange County Public Schools.
If you are looking to find a Windermere area real estate agent to help you buy or sell a Windermere home, please contact Real Estate Broker and Attorney at Law David Dowell by phone/text at (407) 864-2265, by email at david@PanAmOrlando.com, or visit us online at www.PanAmOrlando.com.